What started as a query soon developed into a remarkable journey of discovery. Last week I went on social media and asked dental hygienists who they thought were influential in the industry. I was flooded with a variety of responses and suggestions.
Some people questioned my use of the word "Influential" and it's meaning in this context. Looking up the term influence on the internet yielded many results but for simplicity I chose the definition below:
Influence has a goal. Influencing others requires a conscious awareness of exerting a force or provoking change on a consistent basis. Influence makes things happen.

https://www.professionalacademy.com/blogs-and-advice/inspiration-and-influence–what-s-the-difference
I would like you to meet 5 more dental hygienists who have a goal and are provoking change on a consistent basis. These are dental hygienists who are influential, movers and shakers, and in my opinion, rock stars in the industry.
Ann-Marie C. DePalma, CDA, RDH, Med, FADIA, FAADH
Ann-Marie C. DePalma, CDA, RDH, MEd, FADIA, FAADH is a graduate of the Forsyth School for Dental Hygienists, Northeastern University and the University of Massachusetts Boston. Ann-Marie is a Fellow and Certified Educator of the Association of Dental Implant Auxiliaries (ADIA), a Fellow of the American Academy of Dental Hygiene (AADH), a continuous member of American Dental Hygienists' Association (ADHA), as well as a lifetime member of the American Association of Dental Office Management (AADOM). She is the 2017 Esther Wilkins Distinguished Alumni of Forsyth Award recipient. Ann-Marie is a feature writer for RDH Magazine and has been published in other dental and dental hygiene publications and textbooks. She is a consultant dental hygiene examiner for CDCA (Commission on Dental Competency Assessments formerly the Northeast Regional Board). She is currently a Technology Advisor for Patterson Dental educating teams on software technology for their practice and patients. Ann-Marie presents continuing education programs for dental team members on a variety of topics. She has been employed as a business/clinical advisor for a national dental practice management company, a faculty member of a dental hygiene program and program chair of a dental assisting program after having been employed in clinical hygiene for a number of years. She is married with 2 adult sons and is a Minister of the Word (Lector) at her church and volunteers in other local activities. Ann-Marie can be reached at amrdh@aol.com
Andy Codding, RDH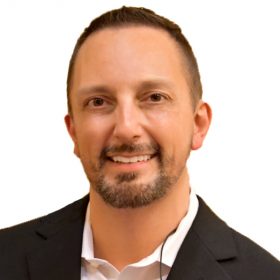 Andy Codding, known as "AndyRDH" has been a leader in helping students pass the dental hygiene National Board exam for many years. He was selected as the 2013 Sonicare National Mentor of Distinction and lectures to students nationally about how to conquer the Board exam and transitioning from hygiene school to starting a professional career.
After helping students pass the NBDHE for over 17 years, he followed his passion of putting students first and founded AndyRDH's Dental Hygiene Academy which is the nation's most comprehensive national Board review seminar and program to kick start students professional careers. Since the seminar started, he has helped thousands of students across the nation.
He also founded and operates both the AndyRDH and Dental Hygiene Life group on Facebook with nearly 30,000 hygienists and hygiene students. He also created DentalTease.com the Nations' #1 dental clothing and apparel company and has sold thousands of items he has personally designed and printed himself. He also founded DentalRentals.com – a dental equipment rental company specializing in short term rentals for students taking their clinical dental and dental hygiene exams. His dental hygiene apps have been downloaded thousands of times around the world, and has been the number one digital resource for studying for years. http://www.andyfuturerdh.com/joomla/
Emily Boge, CDA, RDH, MPA
I have designed and marketed two dental instruments, the Boge513 (American Eagle Instruments/ Young) and the Centennial Scaler (Hu-Friedy).

I am the Dental Administrative Chair at Hawkeye Community College in Waterloo, Iowa. In this role, I serve the Dental Assisting and Dental Hygiene Program Students, the faculty of the programs, and the staff of the Dental Clinic. Prior to accepting this position in July of 2015, I was a full-time practicing dental hygienist at Dental Associates of Manchester in Manchester, Iowa. In addition to working at the College, I maintain an active career completing research, product development, and evaluation of products for several major dental companies. I also enjoy speaking and writing in dentistry.

I enjoy all facets of dental hygiene and dentistry, and pride myself on thinking outside the box when it comes to dental innovation and practice standards; especially when I am able to apply new ideas to clinical techniques that improve my standard of care.

I graduated from Hawkeye Community College Dental Assisting (2000) and Dental Hygiene (2003) Programs prior to completing my Bachelor's in Psychology with a focus in Gerontology (2012) and a Masters in Public Administration (2015) at Upper Iowa University, and value lifelong education. I am a current doctoral student at Franklin University in Columbus, Ohio, studying to receive my EdD in Higher Education. http://www.thinkbigdental.com/about.html
Shavonne R. Healy, MSDH, RDH, ICP
Shavonne co-founded RDH Innovations, LLC with the mission to integrate dental hygienists into oral surgery as Implant Care Practitioners. This new role for the dental hygienist will improve patient care with the specialized knowledge required to maintain long term healthy outcomes for the dental implant patient population.Through these efforts she is breaking the boundaries of the traditional clinical dental hygiene setting practicing as an Implant Care Practitioner at Kazemi Oral Surgery & Dental Implants . Her experience in treating this specialized patient population coupled with her extensive dental implant knowledge has solidified her as an expert in the dental implant community. Shavonne co-manages Dental Implants Uncovered Study Group, a social media platform for dental hygienists to share dental implant questions, experience and cases to improve our profession's knowledge base of implant dentistry. This forum has international engagement and many of the dental hygienists who are members have expressed how this medium has helped advance their dental implant knowledge and improve their patient care.
At her alma mater, the Fones School of Dental Hygiene at the University of Bridgeport in Connecticut, Healy has encouraged the implementation of advanced dental hygiene modalities into the curriculum in order to prepare graduating students for modern day dental hygiene. Passionate about continuing education and leadership, she takes pride in not only educating her patients about the importance of a healthy mouth, but whole body wellness. Her mission is to inspire others to be limitless and take charge of their roles as professionals in health care! https://www.facebook.com/DentalImplantsUncovered/
Noel Brandon-Kelsch, RDH, RDHAP, MS
Noel Brandon-Kelsch is an international speaker, writer, Registered Dental Hygienist in Alternative Practice and Director of Cabrillo College Dental Hygiene Program. She is passionate about oral health and has the uncanny ability to motivate and enlighten audiences through her unique humor and cutting edge information. She takes tough subject matter and presents it in such an interesting way that it becomes thought provoking even to those not involved in her industry. She is the infection control columnist for RDH magazine, a syndicated newspaper columnist and has been published in many books and magazines. She has brought the message of oral health to media networks from Disney Radio to ESPN. Noel's research on infection control and cross contamination continues to enlighten dental professionals and protect patients. Noel has reached out to underserved populations and taken her message and methods of prevention of oral diseases to the street. Her clinical research on the impact of Methamphetamine Abuse on the oral cavity and treatment protocols have changed lives. Noel has received many national awards including: Top 25 Women in Dentistry 2014, Who's Who in Infection Control 2014, Colgate Bright Smiles Bright Futures, RDH Magazine Sun Star Butler Award of Distinction, USA magazine Make a Difference Day Award, President's Service Award, Foster Parent of the Year, Hu-Friedy Master Clinician Award and as if that isn't enough: she is also a five time winner of the Castroville Artichoke cook off! Noel is a Past President of the California Dental Hygienist's Association and Key Organization Leader for: Parkell, Colgate, Sunstar America, Young Dental, GC America, Philip Life Style and Kerr Total Care, SciCan, Hu Friedy, Orascoptic, and American Eagle. http://www.noelkelsch.com/
This is a weekly series for the month of February where we are showcasing some of the industry greats! If you are or know of a dental hygienist that you think should be featured here, please provide a blurb, website and picture and send it to annamariepam@gmail.com.