Like many people today, my little mother is 80 years old and unable to leave her house due to her age and vulnerability. I have had to come up with some creative way to shop for her, and in doing so discovered creative ways to save money and eat well.
All that said, I follow several "foodie" groups. One in particular that is right here in Ohio called NEO Foodies (Northeast Ohio). They talk about recipes, food, shopping and anything and everything about food.
One day someone posted a picture of beautiful, colorful vegetables and boasted that it was a vegetable delivery service. I clicked on the post and read the comments on food delivery services. People loved these services and some were local. I instantly thought, THAT is what I am going to get my mom, a box full of freshness, delivered to her door.
As I continued reading the comments, I discovered there were 3 companies that the NEO Foodies absolutely loved. I went to each of their websites and read about each one. I am not sure which one I will choose for my mom, but they each sound divine.
Farmer Lee Jones and family are curators of fresh products with optimum shelf life, quality, flavor and nutrition direct from the farm to the world's most discriminating chefs for over 30 years.
Skip the crowded lines and let The Chef's Garden be your personal shopper. You'll receive the same high quality vegetables, bursting with flavor and nutrition as world class chefs use in their kitchen's every day. When you order one of their vegetable boxes, you get fresh harvested, nutritious, antioxidant-rich vegetables and herbs delivered to your front door. For a limited time we are offering free shipping and no handling fees on all home delivery vegetable boxes. Order one for yourself, or send one as a gift to family, friends, or colleagues!
https://www.chefs-garden.com/products/home-delivery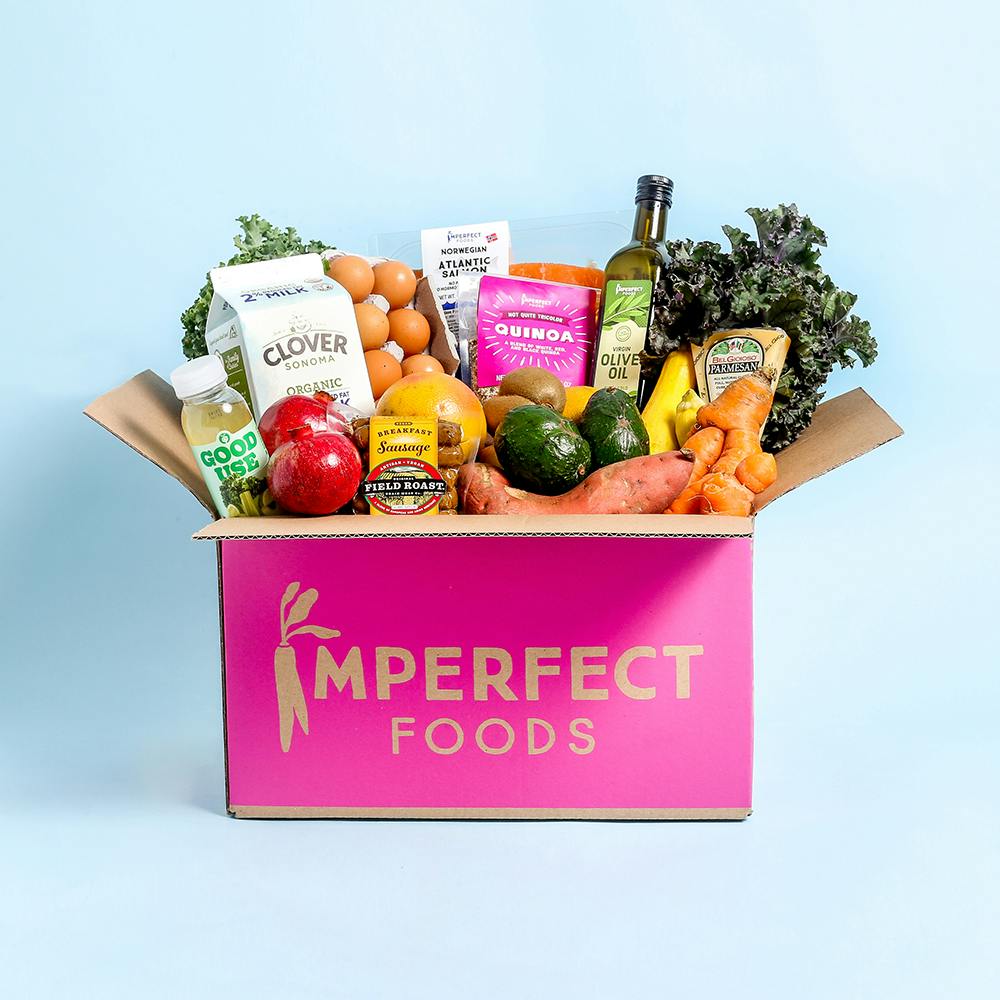 Imperfect Foods , founded in 2015 with a mission to eliminate food waste and build a better food system for everyone. We offer imperfect (yet delicious) produce, affordable pantry items, and quality eggs and dairy. We deliver them conveniently to our customers' doorsteps and pride ourselves on offering up to a 30% discount compared to grocery store prices. Our customers can get the healthy, seasonal produce they want alongside the grocery staples they rely on, without having to compromise their budget or values. Check it out here to see if they deliver to your city:
https://help.imperfectfoods.com/hc/en-us/articles/115004535133-What-cities-do-you-deliver-to-
Eatwild's Directory of Farms lists more than 1,400 pasture-based farms, with more farms added each week. It is the most comprehensive source for grass-fed meat and dairy products in the United States and Canada. Products include: Beef,Pork, Lamb, Veal, Goat, Elk, Venison, Yak, Chickens, Ducks, Rabbits, Turkeys, Eggs, Milk, Cheeses, Wild-Caught Salmon and more!
To find pastured products near you, click on your state in the map below or from the alphabetical state list at the bottom of this page. Or choose Canada or Outside the US & Canada.
http://www.eatwild.com/products/index.html
The best part about purchasing from companies like these, is it is cheaper than a grocery store, fresher than a grocery store, which means more nutrients and better for you. Who doesn't want to save money and eat well while staying home? I know my little mother does, and so do I.
If you like this post, please like and share. Stay well!